We are Outstanding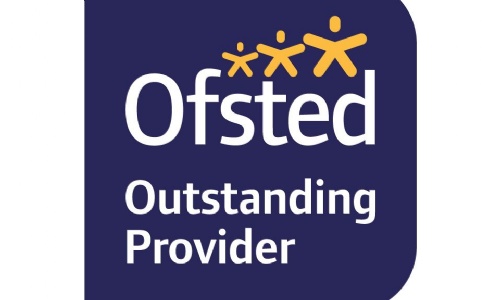 Caversham Nursery School is delighted to announce it has retained its Outstanding Ofsted rating for their 3-5 year old provision. The Nursery School, located on Amersham Road in Caversham was previously inspected and judged to be Outstanding in 2017. Following the latest inspection in September, inspectors praised the nursery for providing an environment where "all children develop a love of learning for life". Inspectors were impressed with the setting's commitment to safeguarding and the ambitious and engaging curriculum and experiences offered.
The 0-3 provision at Caversham Nursery School was inspected in April this year and was also judged to be Outstanding in all areas, with the report recognising the exceptional progress made by children in the setting and the strong relationships the staff develop with children and their families.
In the summer, the Caversham Nursery building suffered a catastrophic flood, which led to the closure of a large part of the premises. The Caversham Nursery School team has worked tirelessly to relocate the classroom areas to an unaffected part of the building whilst ensuring continuity of care and learning for all the children whilst repairs and refurbishment take place.
Joanne Budge, Executive Head teacher of the Reading Early Years Schools Federation said:
"I am so proud of the amazing team who have continued to work so hard to provide a truly outstanding learning experience for the children, despite all the obstacles they have had to face. To be able to deliver such consistent high-quality teaching and learning is truly exceptional and to have achieved 2 Outstanding Ofsted judgements within the past 6 months is a testament to their hard work and commitment to the nursery. It is a wonderful moment for the team to have external recognition of the fantastic impact they have on the children. To quote the report 'Children truly flourish at Caversham'"
Caversham Nursery School forms part of the Reading Early Years Schools Federation along with Blagdon Nursery School in South Reading and New Bridge Nursery School in Caversham. All of the nurseries across the federation are rated Outstanding by Ofsted. Families wishing to learn more about our nurseries and the care and education we provide can visit www.reysfederation.org. Families are welcomed and encouraged to make an appointment to visit our settings where we are accepting registrations for new students.