Our Staff
Senior Leadership Team
Joanne Budge - Executive Head teacher
I am very proud to be the first Executive Head teacher of the Reading Early Years Schools Federation. Bringing together 3 Nursery Schools successfully into one federation has been the proudest time of my career.
Throughout my career I have taught across the primary age range, but my heart has always been with the youngest children and I started working with the Maintained Nursery schools as Head teacher at Blagdon Nursery School in 2015. I am passionate about Early Years Education and ensuring our youngest children get the very best start in their education journey. I am lucky to work alongside 3 talented staff teams who share my passion to drive up standards and provide the best nursery experience that keeps children at its centre. I am married with 2 nearly adult children and a small cockerpoo who helps keep us all entertained.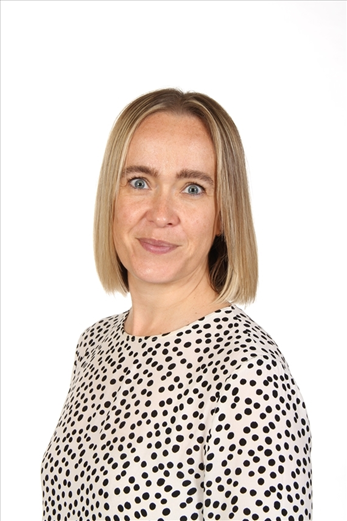 Charlotte Jennings - Head of School
I have worked at Blagdon Nursery since 2008. I have worked in nearly every room at Blagdon and have loved each one. I have worked in schools in the Whitley area my whole career; I am now starting to teach the children of pupils I taught many years ago! I am a qualified teacher; I have a BA in English Literature with QTS status and I also have the NNEB qualification. I live with my daughter who is now 10. She came to Blagdon when she was younger; she started in Willows when she was 9 months old. My hobbies include running, yoga and shopping!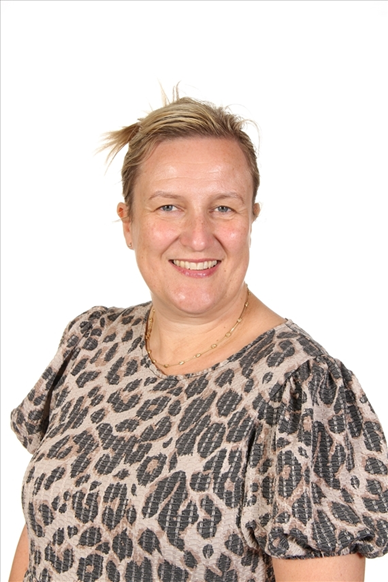 Sam Clifford - Blagdon School Operations Manager
I am NNEB qualified and have been working at Blagdon since 2006. I was originally a key worker in Blagdon and then three years ago I became the Two Year Coordinator in the Willows. I am also a Designated Person for Safeguarding. I enjoy cooking, being with my family and I love music and dancing.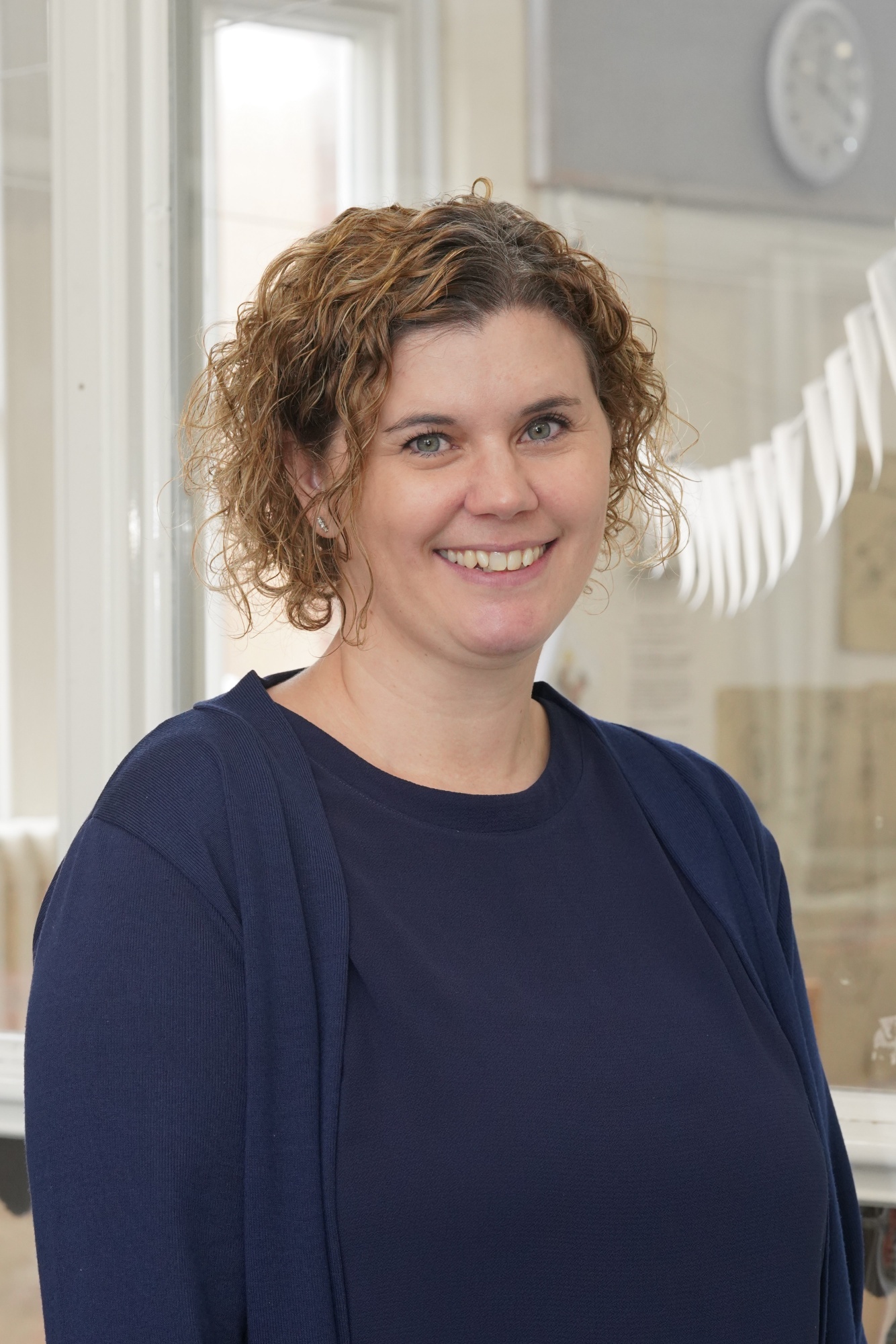 Kate Wiggins - Inclusion Manager
I started in the federation as a teacher and SENCO working at Caversham Nursery School in 2015, having previously worked for 12 years in a primary school. I worked for a while across both Caversham and New Bridge Nursery as SENCO before becoming the Inclusion Manager for the REYS federation in 2020. I now work in all three of our federated nursery schools supporting with SEND. I enjoy working with our amazing staff teams and families and helping to secure positive outcomes for our children.
Out of work, I look after my family and enjoy taking my cocker spaniel Archie for walks.
Angela Harwood - School Business Manager
I joined New Bridge Nursery on a temporary basis in April 2019, having previously worked for 17 years at a primary school in Reading. Following the retirement of the previous School Business Manager, I joined Blagdon in 2020 and now work across 2 of the nursery schools within the federation and work very closely with Jane, the School Business Manager at Caversham the third nursery in the federation.
My eldest daughter lives in the New Forest and works with animals, my other daughter is a lawyer in Poole and my son is a primary school teacher in Manchester. In my spare time I enjoy walking with my 2 dogs Louis and Pierre, and love travelling when that is possible, I am also a season ticket holder with Reading Fc. The one thing everyone knows about me is – I absolutely love chocolate!!
Cross Nursery Support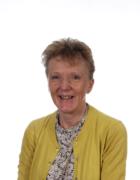 Jane Craigie - Transition Coordinator
I've worked at Blagdon since 1988 so I'm now looking after the children of the children I first had in school, which makes me feel part of the family. I have the NNEB and DPQS which is equivalent to NVQ level 4.
My role in the nursery is Transition Coordinator which means I register children into Blagdon and then support the parents when choosing the next setting and eventually organising visits for children and parents meetings at their allocated school. I enjoy gardening, running, keeping fit, and nature.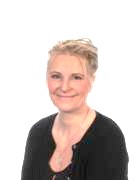 Leighann Littlechild - Specialist Learning Mentor
I have been working with Blagdon's children and families for around 15years now, first as an NHS Associate Practitioner and then directly for Blagdon Nursery School. I support children with speech, language and communication difficulties. I have an NVQ Level 3 Allied Health Professional Support (Speech and Language Therapy) and am a licensed Baby Makaton trainer. I also work in other schools in the Whitley area which is especially nice for me as I often get to see some of our littlies from Blagdon grow and continue their journey throughout their primary years and I am seconded on Fridays every other week to New Bridge Nursery School. I enjoy renovating our old house, upcycling old furniture and looking after our dogs, cats and chickens.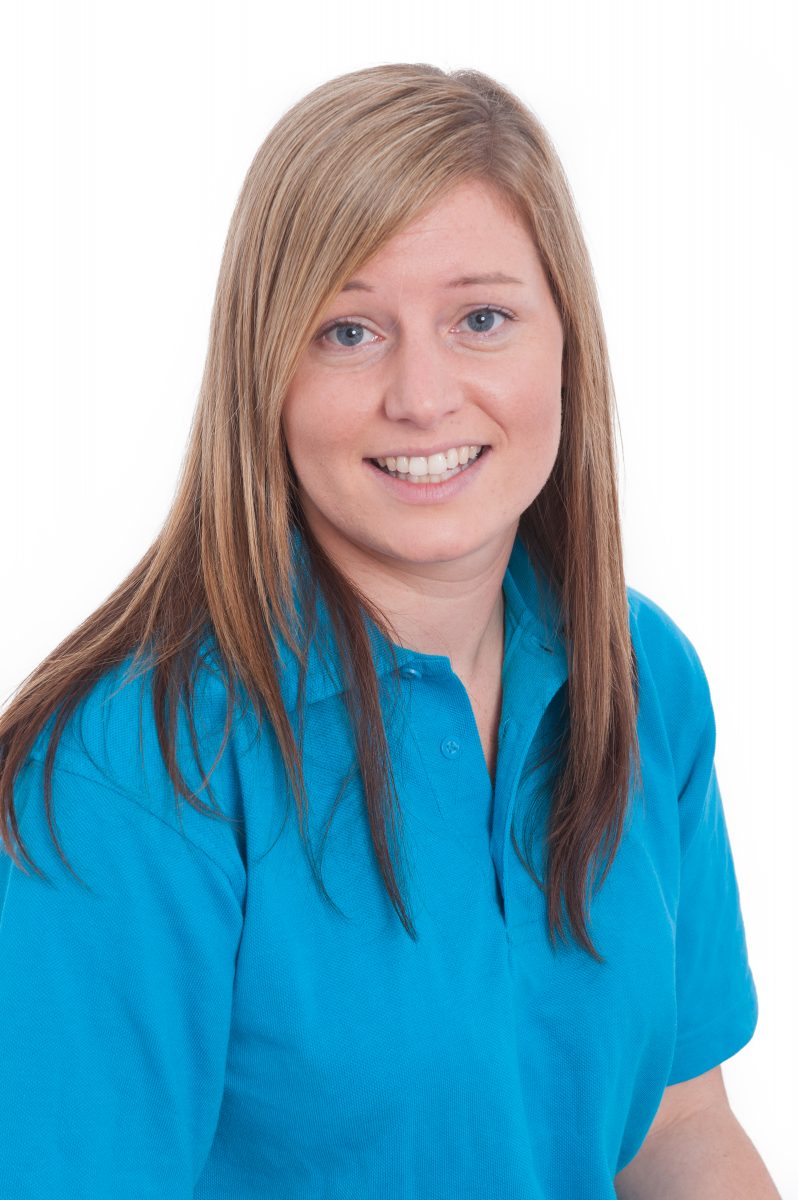 Claire - Specialist Learning Lead
I've worked in childcare since the age of 16 if you know my age then you can work out how long I've been doing this! I've always been surrounded by children, babysitting and now my career is working with children and families. I've worked in two previous nurseries and moved to Caversham Nursery school in September 2012. If you ask my team they will usually say you can hear me before you can see me. I'm full of energy and you can usually find me laughing with friends and family or with a smile on my face.
Nicky - Administrator
I have worked for Blagdon Nursery School for over 7 years and have over 30 years knowledge and experience in Education and Sales and Marketing. I enjoy crafts, theatre going, listening to music and love a good book or television series.
Teachers and Room Leaders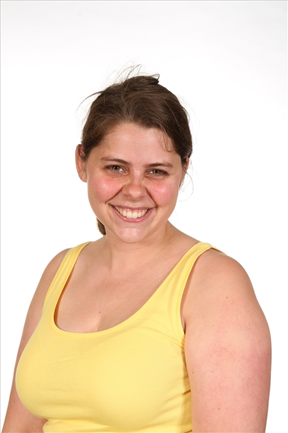 Ellie - Teacher and Curriculum Lead and Green Group Keyworker
I've wanted to be a teacher since an early age which became a reality when I completed my degree in Bachelor of Education in Primary Education with Upper Second Class Honours at the University of Winchester. I have previously been a teacher in another nursery setting for four years and feel very honoured to continue my teacher career at Blagdon and be working with the wonderful REYS team. I love sharing my passion for music with the children; I rotate bringing in my clarinet, saxophone or flute each week so that I can play pieces of music that link in with our topics and will always end on playing some Disney songs for them as a treat! Teaching about inclusion, kindness and looking after our planet is very important to me as they will be the ones leading the way in years to come. My aim is to inspire awe and wonder in our children for each topic we teach so that our children can link their learning to their everyday lives, value learning and have a fun, rich and meaningful start to their lifelong journey of education.
Rebecca - Teacher in Apple Tree and Red Group Keyworker
I started working at Blagdon in September 2020. I have a degree in English Literature and completed my teacher training at the University of Reading. I love reading books, watching films, and everything Disney!'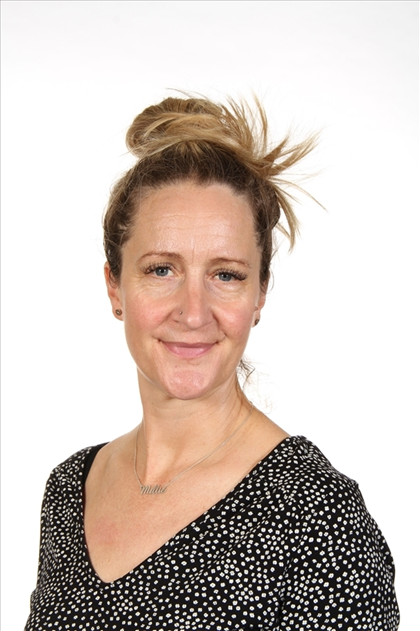 Millie - Room Leader in Pear Tree and Pink Group Keyworker
I am a senior EYP. I studied the NNEB and qualified in 1996 with a national Diploma. I have been working at Blagdon nursery school since April 2005 and I am currently room leader in Cherry tree.
I am married with 2 children, Maxwell who is 17 and Grace who is 15. I am a member of Reading Athletic Club. I enjoy running and have raced in 5k, 10k, 10 miler and half-marathons. I am now training to run a marathon.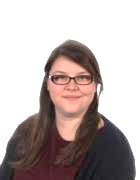 Emma - Room Leader and Keyworker in Willows
I am currently the room leader in Willows. I have worked at Blagdon since 2009. I started out in the Willows and have been lucky enough to have the opportunity to work in each room. I passed my Level 3 qualification 11 years ago.
I live at home with my Mum, Dad and my dog Lexi. I like reading, seeing friends, going for long walks or a run, watching movies and spending time playing with my dog.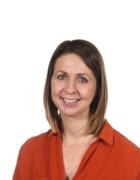 Jayne - Room Leader in The Orchard
My qualifications include the NNEB and BA Honours in children's Development and learning
Since qualifying for my NNEB in 1997 I have worked with children in a variety of settings. I joined the Blagdon team in Jan 2020 and enjoy every part of my role as an Early Years Practitioner here at Blagdon Nursery School.
I am a mummy to three children; two boys and one girl and enjoy spending time with them and my husband when I'm at home.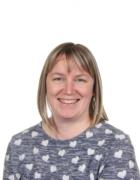 Hayley - Room Leader in The Orchard
I have NVQ3 in Early Years Care & Education and BA Hons in Children's Development & Learning. I have always worked in Early Years in a variety of different settings and I started working at Blagdon in September 2019.
I enjoy baking cakes and going for walks in the woods with my family. One of my favourite stories to read at nursery is Peace at Last.
Early Years Practitioners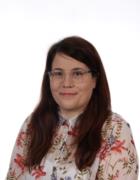 Trudy - Yellow Group Keyworker in Apple Tree
I currently work at Blagdon Nursery as an Early Years Practitioner. I started working here in January 2021; I completed my Apprenticeship here and after a spell working in a primary school I was able to come back to Blagdon. I hold a Level 3 Diploma for the Early Years Practitioner. I'm a Mummy, I love to read and I really enjoy taking long walks in the woods.
Nicky - Purple Group Keyworker in Apple Tree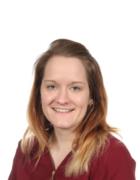 Jenna - Keyworker in The Orchard
I have a level 6 BA Hons degree in children's learning and development. I have worked at Blagdon Nursery School since 2014. I started in Willows with the funded 2 years old, now I work in The Orchard. In my spare time I enjoy arts and crafts, baking and exercising.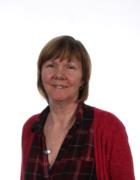 Wendy - Orange Group Keyworker in Cherry Tree
I have worked at Blagdon Nursery for just over 10 years, my qualifications are NNEB diploma and NVQ level 4 in Social Care. I have had previous work experience in Family Centre's supporting families in a variety of situations. My own family members all attended Blagdon Nursery School and my own children spent their happy childhood days at Blagdon. I like to read, walk, ride my bike and occasionally eat out, I like to spend the nice weather at the beach.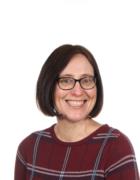 Sarah - Blue Group Keyworker in Pear Tree
I have an NNEB Diploma in Nursery Nursing and have worked as an Early Years Practitioner at Blagdon Nursery since 2019. Previously I have worked in a number of settings including Reception Classes, School Nurseries and Day Nurseries, alongside bringing up my own family. In my spare time I enjoy reading, baking, gardening and crafting.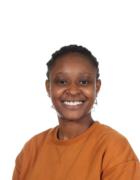 Monique - Early Years Practitioner and Breakfast Club Coordinator
I'm well known for being a very happy and bubbly practitioner, who likes to play tricks! I have a great passion for dancing. My previous roles at the nursery have been a 1-1 support assistant, teaching assistant and for the last 4years I've been a key worker. I also run the breakfast club. I started at Blagdon Nursery school in 2007. I'm 32 now (2021) and I'll be off on maternity leave to have my first child, who I know is a boy. I completed my NVQ 3 at Chiltern Training LTD.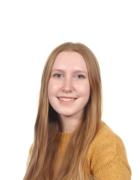 Hannah - Keyworker in Willows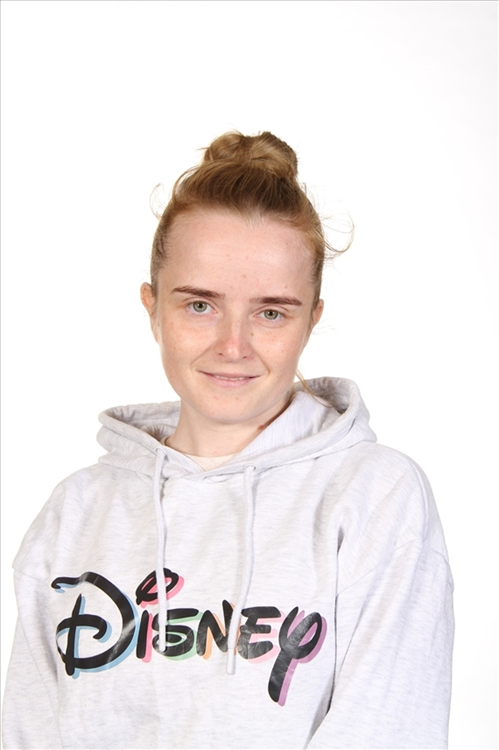 Nicola - Silver Group Keyworker in Cherry Tree
I am currently the key worker in Silver Group. I did my apprenticeship at Willows many years ago and I have returned as a key worker after working in two different day nurseries in between. I have got a NVQ Level 3 qualification. I am a big Disney fan and I love listening to all sorts of music.
Nurture Assistants
Naomi - Nurture Assistant in Cherry Tree
I'm currently working in Cherry Tree as One to One Support. I have a Level 2 in Childcare which I completed in May 2017. I started working at Blagdon in January 2018.
I have 4 daughters aged between 5 and 15. In my spare time I enjoy listening to music.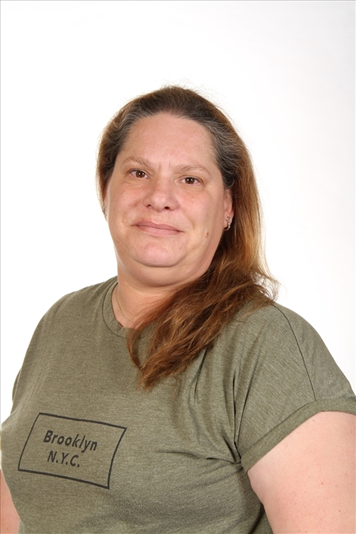 Karen - Nurture Assistant in Willows
I have been working at Blagdon Nursery School since 2017. Since joining as a dinner lady I have achieved my Level 2 NVQ and have settled into my role in the Willows working with the 2 year olds. I have three children; two are still living at home with myself and many animals. In my free time I enjoy walking the dog and going on spontaneous bike rides as I have recently purchased a bike.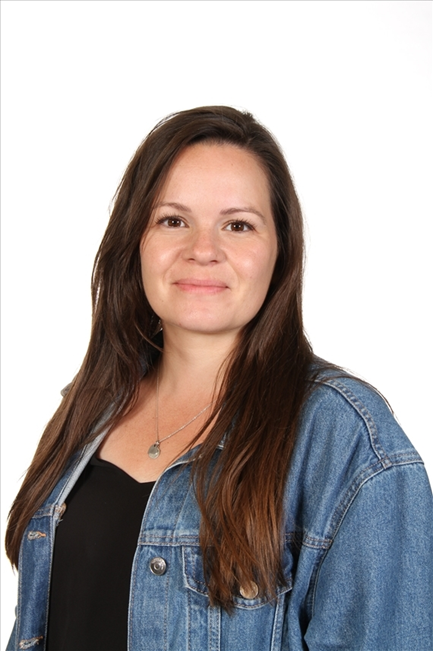 Rachel - Nurture Assistant in Orchard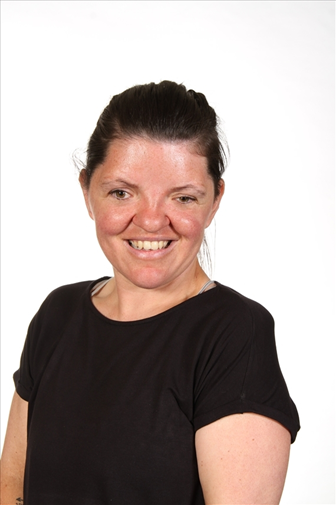 Dani - Nurture Assistant in Pear Tree
Lunchtime Assistants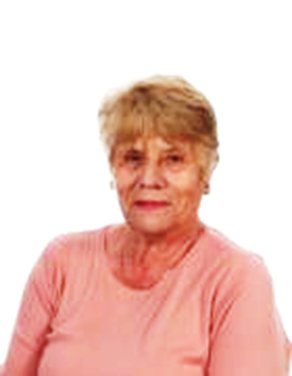 Mary - Lunchtime Assistant and Breakfast Club Assistant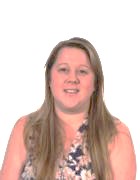 Rhian - Lunchtime Assistant and Nurture Assistant
I have worked at Blagdon nursery since 2018 as a lunchtime assistant and a nurture assistant. I have got a Level 2 childcare qualification.
I have two children aged 13 and 8 and I enjoy going camping and spending time with my family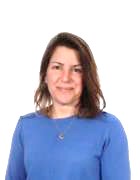 Debbie - Lunchtime Assistant and Nurture Assistant
I have been working at Blagdon Nursery as support staff since January 2018. I am a fun-loving mum of four who has been working with children since leaving school. Some fun facts about me are that I support Arsenal (don't hold it against me!) and love a good Cadbury's Twirl!!
Laoise - Lunchtime Assistant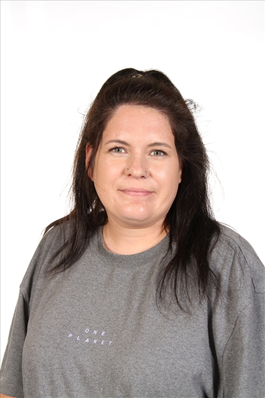 Kylie - Lunchtime Assistant
Apprentices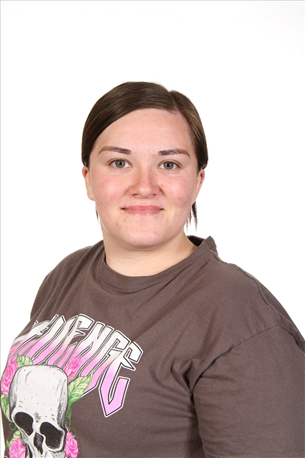 Carla - Apprentice in Willows
I have been working at Blagdon nursery since 2018, I am an Early years apprentice studying to become a Level 3 Early years practitioner. In my spare time I enjoy baking and spending time with my family.
Lucie - Apprentice in Willows
Aimee - Apprentice in Apple Tree